Celebrate, Rest, Relax & Repeat!
December 01, 2022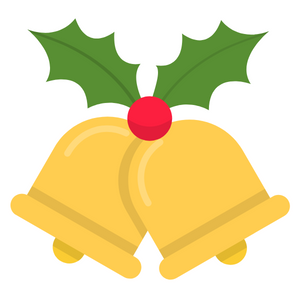 Wishing the Happiest of Holidays to Family and Friends This Holiday Season!
For the most wonderful and spirited time of year, it is easy to forget to take care of yourself while you are making everyone else's holiday magical. Well, did you realize that, in general, basic hydration tends to dwindle during the winter months?
It is easy to remember to stay hydrated during the hot summer months, but in the wintertime, personal hydration is less obvious. In truth, water loss happens faster in the winter months due to indoor heating. The less humid/drier interiors of our homes cause us to lose water simply by breathing. In addition to this, our bodies naturally hold less water in colder environments.
For these reasons, staying hydrated is more crucial than ever for heart, kidney, skin, and digestion during the winter months.
To help support your personal hydration this winter, below are a few tips to keep you in tip-top holiday condition:
Personal Hydration Tips
Keep a water bottle handy (flavor with lemons!).

Drink warm water and honey while waking up in the morning.

Incorporate water-heavy fruits and veggies into your winter diet (such as apples, grapes, and celery).

Avoid heavily caffeinated drinks that quickly dehydrate you.
Tree Hydration Tips
If you buy a live tree, be sure to get a fresh cut across the base.

Before you put up your live decorations, be sure that they stay in a bucket of fresh water overnight (especially a tree with a fresh trim).

Be sure your tree stand is able to hold at least 1 gallon of water. Fill it up AFTER you get your tree situated.

Tree Watering Rule-of-Thumb: For every 1-inch of trunk diameter, be sure to fill up the stand with a quart of water.

Water all decorations every 2 – 4 days. This will ensure a longer life, a brighter green, and a longer lasting holiday smell. (Also, less mess when you decide it is finally time to take them down).
** Best practices do recommend keeping an up-to-date fire extinguisher around the house if you plan to decorate with live foliage.
Most importantly, be sure you slow down and recognize the signs of dehydration.
Dehydration Symptoms
Elevated Thirst

Dark Urine

Dizziness

Fatigue

Dry Skin
Again, we know you take so much time to celebrate all those around you, be sure to celebrate yourself and stay hydrated this holiday season!
Happy Holidays! Merry Christmas and Happy New Year!

Now, bring on 2023, we are ready!

Article Sources
https://www.heart.org/en/news/2019/12/19/are-you-drinking-enough-water-during-winter-months
https://www.southernliving.com/syndication/cranberry-key-lime-punch
https://healthsport.com/how-to-remember-to-stay-hydrated-during-the-holidays/
https://www.goodhousekeeping.com/holidays/christmas-ideas/a24803/tips-to-keep-a-christmas-tree-fresh/
https://www.southernwater.co.uk/the-news-room/the-media-centre/2021/december/12-ways-of-saving-water-this-christmas
https://www.affinitywater.co.uk/news/water-saving-tips-christmas

Want to Learn More?

Other Resources
https://www.epa.gov/sites/production/files/2020-12/documents/ws-our-water-im-for-2021-resolution-checklist.pdf
https://www.worldwildlife.org/stories/how-to-reduce-food-waste-this-holiday-season
https://dailygazette.com/2018/12/06/how-to-reduce-your-holiday-waste/
https://scadata.net/7-water-conservation-tips-holidays/

For Kids